Dear friends, colleagues, and interested parties. The times have been difficult for all of us, but our will to harmonise the European shot-firer education and mobility is strong and still active.
Finally, we have reached to the stage where we can start cooperating with Educational Entities, Universities and other organisations who have the licence to provide shot firer trainings and seminars and we can share the PECCS materials with all of them as part of the EFEE Education System.
As you might know already, the materials are intended now for level 4-5 EQF trainings, which means, that the shot-firer who goes through this material and exams should already have previous working experience and a licence to work on this profession. The materials are provided without a fee.
We are ready to answer all you questions and we are looking forward for your interest to use the PECCS materials.
Please contact us on info @ shotfirer.eu
Yours Sincerely, the PECCS administration
01.06.2021
…………………………………………………………………………………………………………………………….
The PECCS project ended with great results on final report and now, already in February 2020 we have had a very good KICKSTART PECCS Course, Organised by Explosiv Utbildning and BEF in Stockholm, Sweden.
The Course materials will be available for all interested educational entities in Europe without charge. Just contact us info @shotfirer.eu or teele.tuuna @gmail.com and we will share information on how to continue.
BECOME A PAN-EUROPEAN SHOT-FIRER!
EFEE Education System, PECCS 2020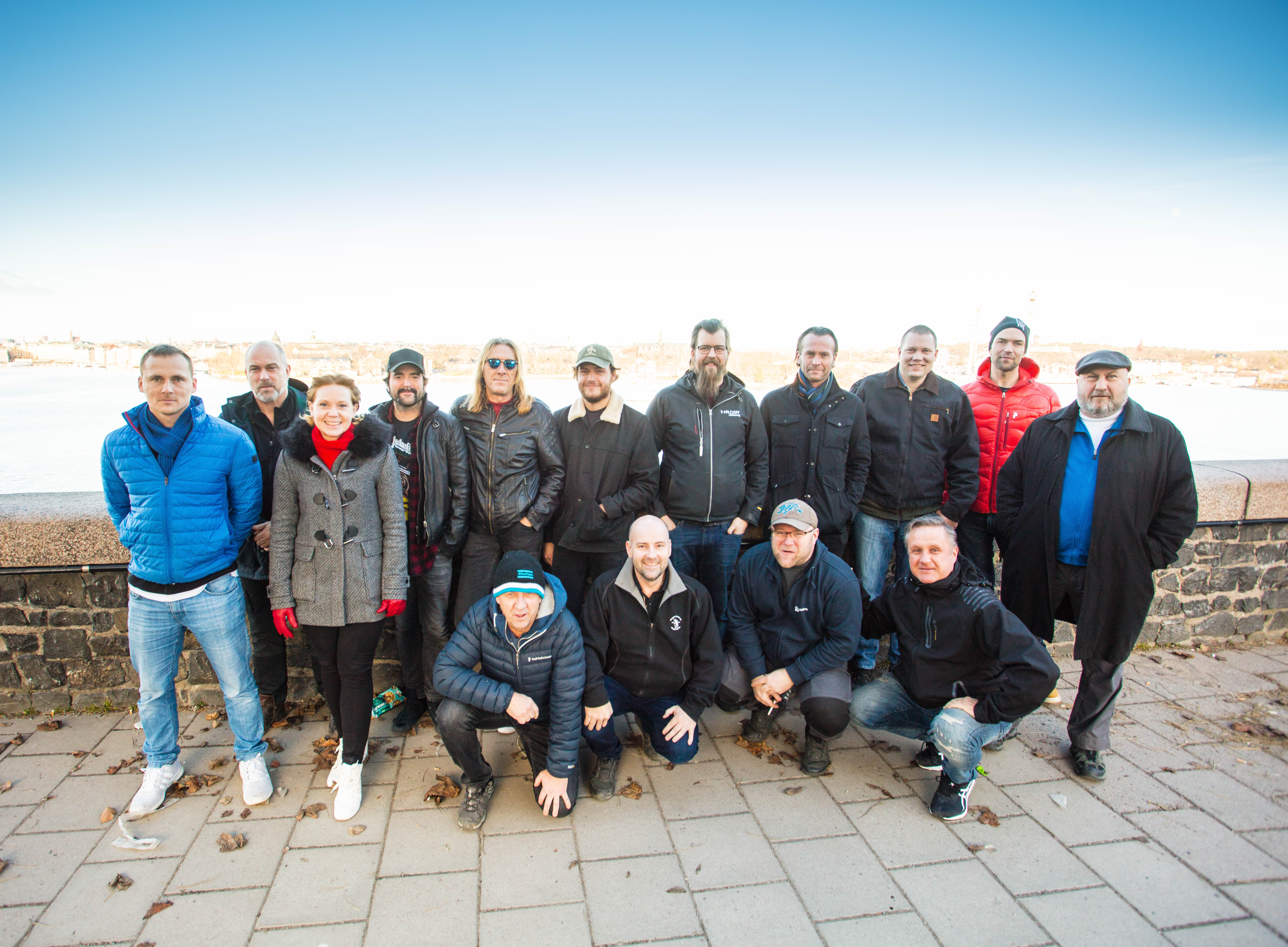 …………………………………………………………………………………………………………………….
Dear friends, this is the last call to our Multiplier Event in Berlin on the 27th of March. If you are not able to travel, just register for our Skype Webinar, and we will send you a link to follow the event from the computer. 
Hopefully, we will see you there! Following is the schedule of the event.
PECCS – Multiplier Event
27th of March 2019
Maritim proArte Hotel Berlin, Germany
9:00 Registration
9:30 Opening of the ME
EFEE Past President, member of the Board, Johan Gjødvad, Denmark
EFEE Chairman of the Shot-firer Committee, Karl Kure, Norway
PECCS project leader, Anette Broman, Sweden
10:00             Introduction, Anne Charline Sauvage, France
10:15             I Chapter "Blasting Geology", Anne Charline Sauvage, France
10:45 Coffee-break
11:00             II Chapter "Drilling and machinery", Jan Johansson, Sweden
11:30             III Chapter "Explosives", Jörg Rennert, Germany
12:00             VII Chapter "Tunneling", Nigel Taylor, UK
12:30 Lunch
14:00             IV Chapter "Initiation systems", Doru Anghelache, Robert Lazlo, Romania
14:30             V Chapter "Blasting theory", Jose Carlos Gois, Portugal
15:00 Coffee-break
15:20             VI Chapter "Blasting close to existing structures", Karl Kure, Norway
15:50             VIII Chapter "Safety aspects", Teele Tuuna, Estonia
16:15             Online testing environment, Teele Tuuna, Estonia
16:30             Discussion of the future, EFEE
17:00             Close session
……………………………………………………………………………………………………………………………………
………………………………………………………………………………………………………………………………….
The time flies by and we have finally finished with our test courses. The learning materials for the Pan-European Competence Sertificate for Shot – firer / blast designer has never been better.
So it is time to introduce it to you.
We are inviting all interested parties to join us for the PECCS Multiplier Event in Berlin, on March 27th 2019
On the event we will show the PECCS materials, the Online Learning system and talk about the future of shot-firer education in Europe. There is no participation fee.
More information soon.
For registration please write us: anette@bef.nu
……………………………………………………………………………………………………………………
We are inviting all interested parties to register for our III Test Course for PECCS materials.
The course will be held in Dresden, Germany, from 10th to 14th of September. 
More information and registration on info@shotfirer.eu
See you soon!
………………………………………………………………………………………………………………………….
Thank you France for such an amazing welcome for our II Test Course. Soon it will be time for the final, III Test Course of PECCS materials in Dresden, Germany. We are getting closer to our finish line!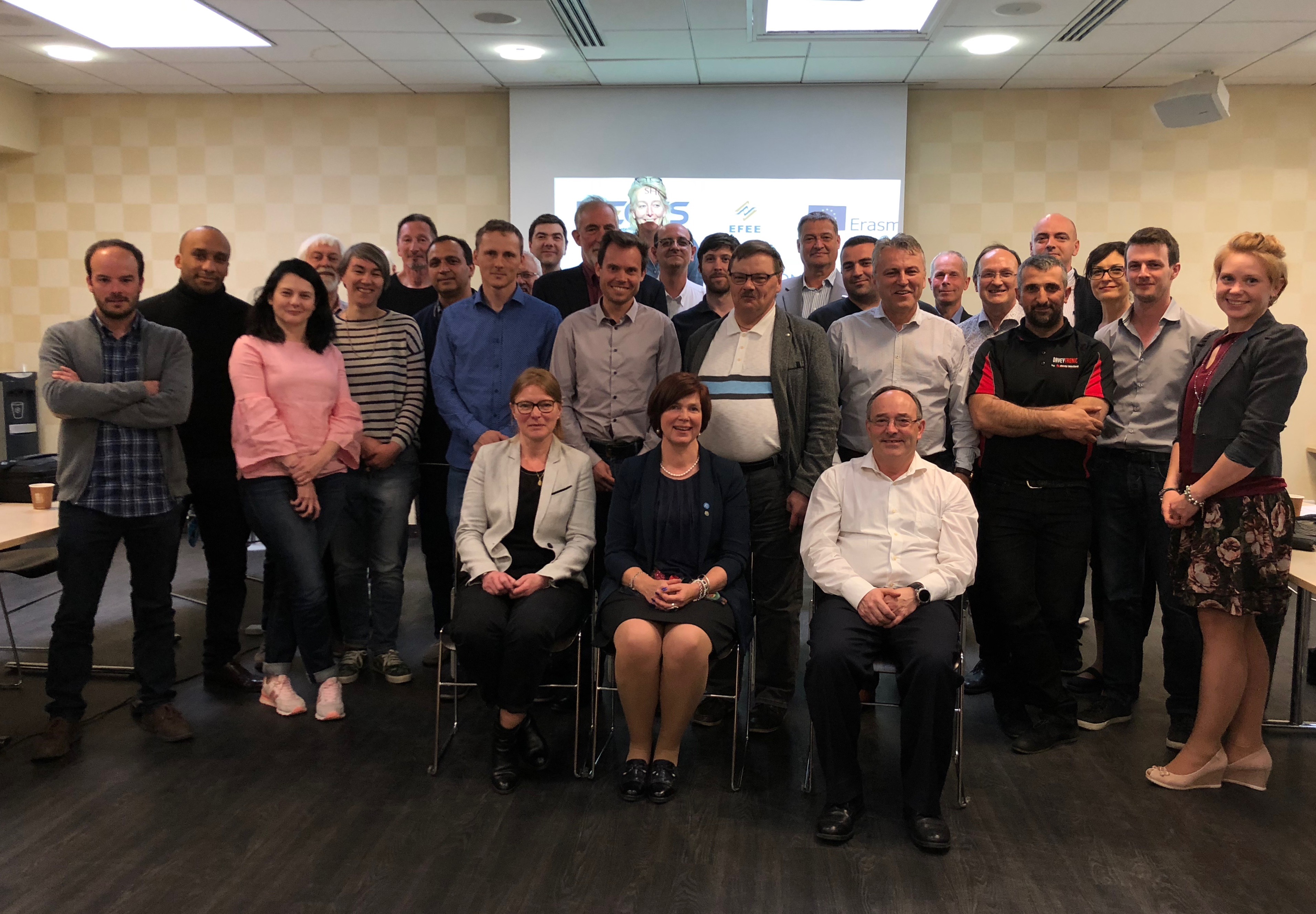 ……………………………………………………………………………………………………………………………………
We have set the dates for 2018 Test Courses
II Test Course: 23rd – 27th April in Paris, France
III Test Course: 10th – 14th September in Dresden, Germany
Everyone is welcome to participate! For registration and for more information please contact the project manager Anette Broman <anette @bef.nu>
Together we will make it better!
See you in Paris and Dresden!
…………………………………………………………………………………………………………………………….
We had our I Test course in Stockholm, December 11th – 15th
A week in Stockholm resulted with 21 participants, more than 10 pages of feedback and good points about the materials of the Pan-European Competence Certificate for Shot-firers. We will continue with Test Courses to enhance the materials even more, to find possible future teachers for shot-firers courses and share the insights of the best shot-firer learning materials in Europe.
Everyone is welcome to participate on our following Test Courses.
……………………………………………………………………………………………………………………………..
Stockholm welcomes PECCS!
For the third time, PECCS partners gather for the International Project Meeting. This time, it is Stockholm, September 2017. A busy summer is now behind us and a lot of work has been done. The learning materials are basically ready and waiting to be used. There is excitement in the air. The first Test Course is very near, preparations are already half way there and time goes by flying. We have teachers, we have students and we have evaluators. There is still some room for more interested parties!
Please don't hesitate to contact us.
The dates for the Test Course are 11th to 15th of December.
Bring your notebook!
………………………………………………………………………………………………………………………………..
The 9th World Conference on Explosives and Blasting 
by The European Federation of Explosive Engineers
In Stockholm, the hometown of Alfred Nobel, another EFEE Conference will take place on 10-12th of September. Full with interesting presentations from the blasting and explosives world, people with great knowledge and experience and a captivating history of the well known dynamite inventor Alfred Nobel.
PECCS is very happy to be represented both on the conference and also on the EFEE Newsletter special conference edition.
………………………………………………………………………………………………………………………………..
PECCS Partners met in Coimbra in the end of March 2017!
The second International Project Meeting took place In Coimbra, Portugal. All the tasks were taken apart and put together again in detail. All discussions continued until an agreement was established and in the end a very productive two days left the partners with a busy summer ahead.
It is already clear that the first Test Course will take place in Stockholm, December 2017.
We welcome all interested parties, specially blasting professionals and shot-firers.
More information soon!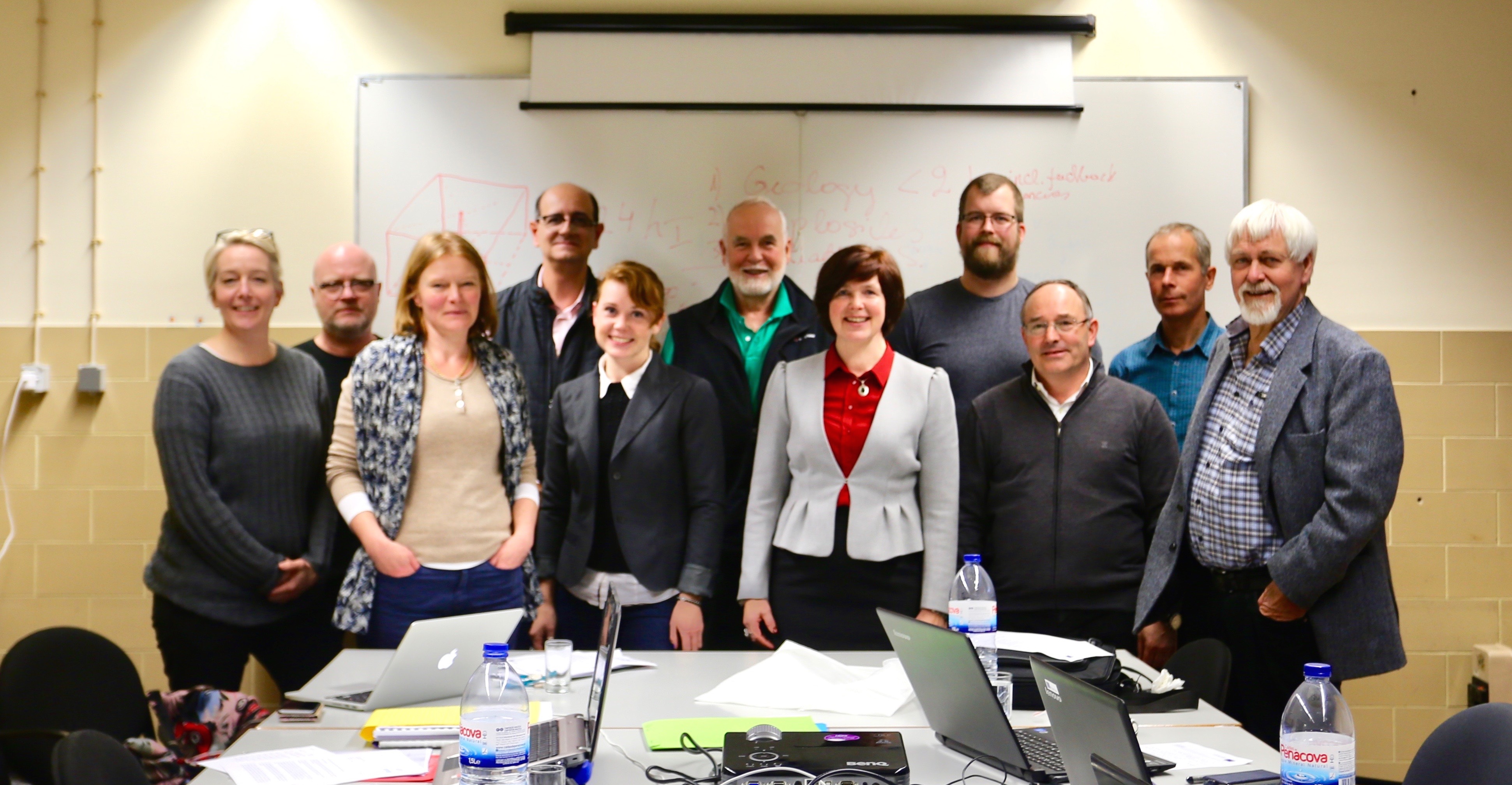 …………………………………………………………………………………………………………………………….
EFEE Newsletter, December Edition
EFEE has distributed a new edition of the EFEE Newsletter, which can be found on the following link  http://fliphtml5.com/kiig/drnz
It contains very interesting, new and detailed articles from the European world of industrial explosives.
In this December edition you can also find a short article about PECCS progress.
Please enjoy!
………………………………………………………………………………………………………………………………….
Kick-off meeting
On 17-18 October 2016 PECCS partners gathered to Oslo for a good Kick-off meeting. Finally after three years of waiting, we are able to continue with our work in order to create a new EFEE Shotfirer Competency certificate. 
            The following years will be busy. The next months will be dedicated to working with existing materials (in case of interest, please find the materials under Learning Materials) – the tasks consist of modernizing the materials, adding exercises and examining questions. 
During the first  meeting we also made some very important decisions about the future of PECCS. The next step after working with materials are Test courses. The partners have now decided on the most suitable length of the test courses and also agreed on the teachers for the courses. 
So all who are interested, please prepare yourself for 3 day courses in autumn 2017, starting early in the morning and lasting for 8 hours minimum, which means that travelling should be done a day before and a day after. 
The first course will be held in Sweden, exact dates are yet to be set. The courses will consist of the following subjects: Explosives and Initiation Systems; Geology /Rock Type?; Blasting theory; Drilling and Machinery; Blasting Close to Structures; Tunneling; Vibration and Environment