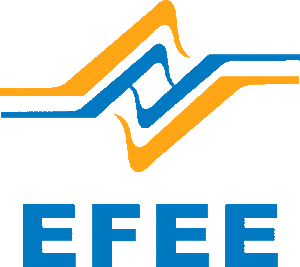 Imagine a shot-firer having one good competence certificate which allows him to work in different countries in Europe, without extra courses, only by learning local regulations. This is what PECCS was made for, and this is how it is already being used!
Read further to find out more!
The project called PECCS – Pan-European Competence Certificate for Shot-firers/blast designers by EFEE (the European Federation of Explosive Engineers) has been created as a training course, according to the valid European Shot-firer Requirements.
The course includes 6 chapters from a previous project called ESSEEM and 3 additional chapters about Tunnelling, Contour blasting and Health and Safety – all on level 4-5 according to the EQF. The materials have been created and modernised by very experienced and appreciated specialists from 8 different European countries. All partners of PECCS project have collaborated to add exercises and exams to the materials, including Guidebook for teachers and Testing Environment for students – it is part of the EFEE Education System which aim is to have a EU directive for this profession. Please see also www.peccs.datel.ee
The materials will be available for all educational entities, universities and authorities for training or assessing the shot-firer education. In order to gain access to the PECCS materials all you need to do is write an e-mail to info@shotfirer.eu and we will guide you through the process. The materials are free of charge.
The project was funded by European Commission under the Erasmus+ programme.